What are Clip-in hair extensions?
Clip-in hair extensions are a quick, easy, and temporarily do-it-yourself approach to achieving longer and fuller hair, with no long-term bonding, pain, or damage to your hair. They are easily affixed and can be perfectly matched and blended with your own hair to create length, emphasize volume, or even add highlights to your natural hair.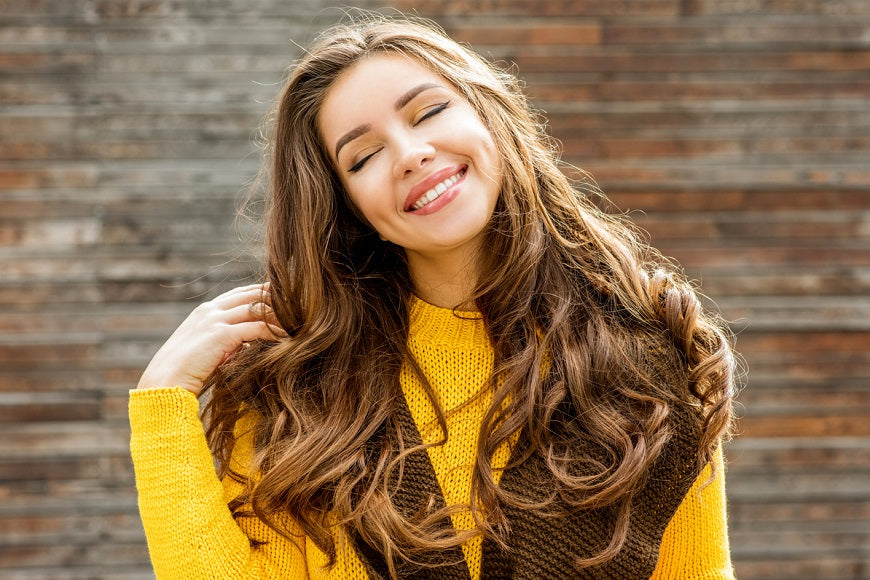 All clip-in hair extensions come in one or multiple pieces, which are called wefts, that will vary in width. Extensions can be clipped in and out of your hair in a matter of minutes and are practically invisible. They are by far the fastest and most affordable way to transform the look of your hair without breaking the bank or damaging your natural hair.
Who can wear Clip-in hair extensions?
Who can wear them? Just about anyone! They are safe for men, women, and even children to wear. For anyone experiencing severe hair loss, however, we recommend you consult a doctor first prior to purchasing clip-in hair extensions to ensure it is the right resource for you.
How to apply Clip in extensions?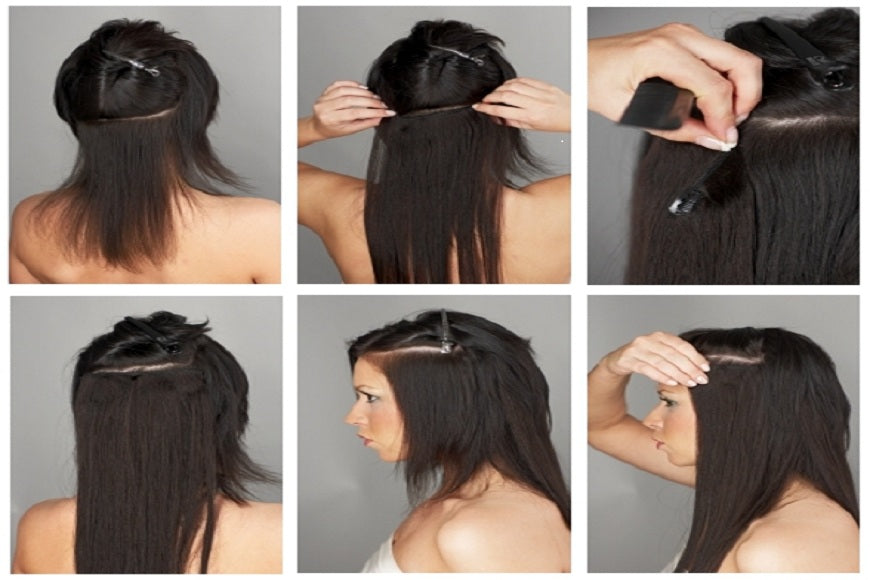 Horizontally section off your hair at the nape of your neck, pinning up the top section of hair.

Open the package of clip in hair. Starting in the middle of the sectioned portion, slide the first clip of the weft hair extension into your hair, and secure it in place.

Use two more clips to lock in the first hair extension.

Let down more hair from the top section, and clip on the next weft hair extension using four clips.

Repeat, using a weft hair extension with three clips, until you are finished with the entire section of hair.

To apply an extension to the side of your head, pin up a section of hair about an inch above one ear and the clip on a weft hair extension with two clips.

Let down some hair over that extension, and clip on a weft hair extension with one clip. Repeat on the other side of your head.

The best way to make the clip-in hair extensions blend into your own hair is to curl them.